about
Connecting guam and japan together

FOURWARE = For ware
BRIDGE-ware

Providing the tools to bridge (people to people) (Japan and the world)(companies to companies)

CATCH-ware

Keeping up with the times and new information, our goal is to target this and provide useful information to our clients.

REAL-ware

By constantly providing fresh and new information we hope to supply you with a rich image.

INFLUENCE-ware

We will be providing information using unlimited resources such as the web and through paper media as well.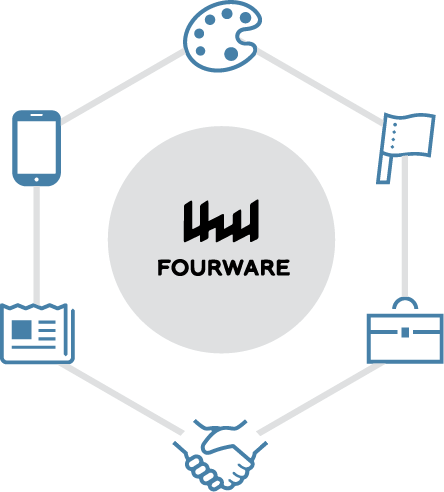 J DESIGN COMPANY

Printed matter such as guidebooks, leaflets, posters, etc. specializing in the tourism industry (travel agencies, hotels, restaurants, etc.)
Shooting, production, and editing of homepages and SNS are supported not only in Japanese but also in multiple languages such as English, Korean, and Chinese.

Business support in Japan

We will support business development to destinations that are popular with Japanese tourists such as Guam, Hawaii, and Thailand.
Meetings and consultations are possible in Japan. Our staff will take care of you once you have arrived to our location.

T POINT AGENCY

"T Point" agency business in Guam. We provide support and sales support for new contracts and affiliated stores.

PROMOTION SUPPORT

We offer support for a wide range of sales activities such as PR and sales strategies for companies and products in Japan or overseas.
The design of WEB media such as homepages from such sources as paper media which includes leaflets and business cards
We will target the best approach to such items as product and campaign planning.

FREE MAGAZINE 『OCEAN』

A free magazine in Japanese and Korean is published four times a year in Guam.
Detailed information on hotels, restaurants, commercial facilities, etc. is posted through this network.
We provide more targets using a configuration that takes advantage of the characteristics of paper media.

『OCEAN GUAM』 OPERATION

Production of content pertinent to outbound and Guam residents. Providing of fresh information on Guam via SNS and WEB media,
We send out a realistic content which is provided by abundant resources.
services
As a bridge between Japan and Guam
By collaborating with partner companies specializing in web production, copywriting, and pamphlet production
Total branding cam become realized
Production of the homepage

SEO measures

Increase the number of organic searches by selecting keywords and creating content.

MEO measures

by analyzing the numbers on regional searches on Google Maps we can increase those searches from a specific region.

EC site production

From builfing the EC site we are able to provide operational support, which through the Website we are able to generate sales.

online payment

We will support the introduction of online payment services and add payment functions to existing sites.

We not only create websites but also provide operational support.
We also support the introduction of video conferencing and schedule reservation systems.
As a result we are able to provide a wide range of support according to your vision and requests.

Marketing

Web marketing

We will carry out online activities to attract customers and sell more products and services.

SNS Marketing

Attributes such as age group, region, and interests will be segmented and delivered accordingly

Video marketing

Through the appealing "content" of video, we raise the interest of our products and services in our customers.

O2O marketing

Connect activities on the Web to potential customers and added purchasing at physical locations

In marketing in the age of "customer diversification," we will help you "create a system for selling and selecting products and services."

SNS operation management, etc.

SNS account operation

From creating an SNS account to creating creative contents allowing the increase in followers.

SNS advertising operation

We analyze the market, plan and operate advertisements to acquire new customers from SNS.

LINE service development

We support the use of LINE official accounts and develop services to make repeating customers.

Photographing and video production

We take pictures for websites and produce promotional videos.

Sales support

Online business support

We support online business such as seminars and product sales on the web.

Listing advertisement operation

We plan marketing measures and operate advertisements to acquire new customers.

Training for advertising and WEB

improve introspection of WEB marketing by training advertising operations and WEB production staff.

Telework and non-face-to-face business

We propose a new business form for the after-corona era.

Printed matter design such as leaflets and guidebooks

Guidebook and pamphlet creation

Utilizing our abundant experience, we will produce printed matter according to your request from scratch.

Company profile creation

We will create tools that bring out your brand image and strengths in order to support sales.

Leaflet creation

With the purpose such of increasing the number of customers and PR, it is possible to create this through design

Coordination of the complete process is possible from shooting to editing until printing.

It supports not only Japanese and English but also multilingualization, and it is possible to produce for the purpose of global business.

Support for sending customers to Guam

We will coordinate not only visitors but also training and inspection arrangements according to your needs.
in order to obtain the latest information, regarding the local situation, and to provide better communication, local staff who is knowledgeable in these areas will attend for your needs
Market research

Understanding the current situation

Concept development

PR planning

media publication

Business plan

Content development

Event planning and management

product development

Service development (leasing)

Package development

WEB / SNS marketing

Sales marketing

Operational management

Regional PV video production

Original media production
works
Supporting new businesses in various industries with Guam as the main focus
ホテルのホームページ制作
WEBサイト・運営・管理
SNS(Instagram)の運用

英語圏現地企業の日本人観光客向け

OCEAN Guam
WEBサイト・運営・管理

グアムの今の情報をお届け
フリーペーパーOCEAN

各オプショナルツアー会社
レストランのHP掲載

GTDS

ガイドブック制作

ホテル、レストラン、オプショナルツアー会社との契約、 写真撮影、文書作成等のやり取りを含めた、デザイン、編集、印刷、輸送すべてを行います
topics
The website has been renewed
contact
Click here for clients and travel agencies
Click here for Zoom inquiries